I love this show.

Tony in jeans. OMG. Yes! Finally. The Season of Suits is behind us.





"Honey, do you think they come in a kingsize?? We could be making out in a Ferrari GT!"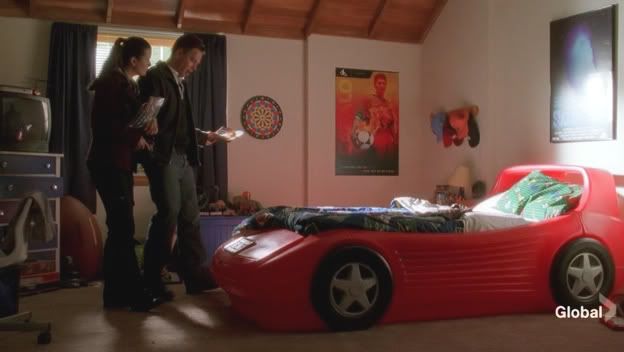 Loved the banter, the scene in the kid's bedroom, the hike through the woods, the argument about the map. Everything with Tony and Ziva. They were adorable.


Not so great:

The kid. Sorry, scriptwriter (and still behind you 100% - Go WGA), but if you can't write lines for an 8 year old, find some one who can.

"Every one had been great to me, Agent Gibbs, but between you and me - I'm ready for this to be over."

Give me flying break here. No 8 year old talks like that.


Jenny Shepard. Ew. She never seems to nail it, it's always a little off - with the kid, with Gibbs, sitting behind her desk. It's been two years and she still hasn't convinced me she is Director of NCIS.


But all in all, good episode.